About Airstream of DFW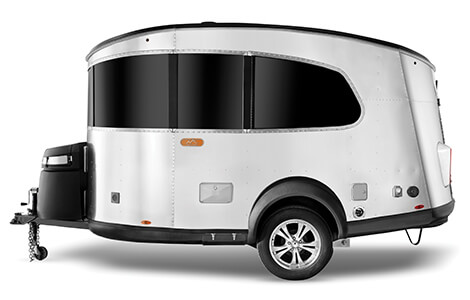 Airstream of DFW is proud to be a member of the Vogt RV family, continuing the Vogt commitment to exceptional customer satisfaction. The Vogt family has been serving North Texas RV enthusiasts for over 40 years. Vogt RV has been recognized with an A+ rating from the Better Business Bureau, and is one of the top 100 privately owned companies in Tarrant County. Our full service dealership is staffed with the most educated personnel on everything Airstream and is proud to carry on Airstream's enduring tradition of luxury, durability, functionality and performance.
We are conveniently located between Dallas and Fort Worth on Highway 121, just four miles east of downtown Fort Worth on highway 121 – easily accessible to all corners of Dallas Fort Worth. Airstream of DFW is dedicated to also serving the areas of Arlington, Irving, Grand Prarie, and North Richland Hills.
Come by today to see what we have in stock from a variety of travel trailer floorplans to our ultra luxurious touring coaches. We want to get you on the road with Airstream's unmatched quality and luxury to begin your RV adventures today.
Airstream of DFW's #1 priority is customer satisfaction, and our intention is to is to provide our customers with a lifetime investment in happiness. Our customers can be sure we will do everything we can to provide the best services, best products and a TEXAS SIZED savings when they visit Airstream of DFW.
The Vogt Dealership Family
A Texas Tradition since 1945 – By Randy Vogt
1945 – Our Father, Virgal Vogt opened Twin Points Camp on Eagle Mountain Lake in Fort Worth, Texas. People from all over the state would come for fishing, swimming and boating. Although he sold it in 1950, it was a very popular resort for over 50 years.
1950 – Dad opened a Marine Dealership "Vogt Sales & Service" on Belknap Street in Haltom City,Texas just outside Fort Worth. Every member of our family and many of our friends worked at Vogt Marine, where we learned by example how to treat our customers and employees. Our Father was a very honest and truthful man and he taught us the value of being truthful and honest. He lived by the motto: "You can't be right by doing wrong, and you can't be wrong by doing right"
1958 – Dad, Marion Herring and Theo Cromer organized the Tarrant County Marine Dealers Association. They also organized and started the very first Fort Worth Boat Show at Will Rogers Exhibit Building in Fort Worth.
1967 – My brother, Danny Vogt, at 17 years old, started a truck camper business on the lot next to the marine store. A Truck Camper business that grew and developed into one of the leading RV Dealerships in the United States. In 1982 Danny opened Vogt GMC, AMC, Jeep, Motorhomes in Arlington, Texas.
1983 – I went to work for Danny selling RV's. We have been working together ever since. In 1985 We acquired Pontiac and later Isuzu franchises and opened a New Automobile Dealership in South Arlington.
1987 – We sold the automobile franchises to focus entirely on the business we love, Vogt RV Center in Haltom City, TX. Vogt RV is a family business, so if an issue comes up it's easy to find a member of the Vogt Family. In addition to our direct family, we consider every employee and customer a part of the family. In the last four decades we have sold and serviced thousands upon thousands of RV's. We know and understand RV's, and would love to help you with yours.
At Vogt RV, we value every customer and can thank Dad for teaching us how to take care of our customers and employees.